FireMaster Cable Tray Wrap Systems for Industrial Processes
FireMaster® products insulate cable trays carrying instrument control cables to ensure that the cables can operate long enough to allow process shut down during fires.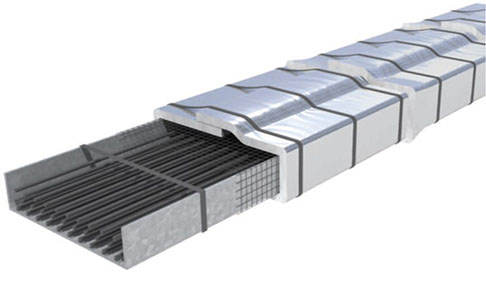 The FireMaster Cable Tray Wrap system provides 30 minutes hydrocarbon fire protection to cable trays carrying control cable wiring. The FireMaster® Cable Tray Wrap is a core Morgan material, FireMaster® Marine Plus Blanket which is fully encapsulated in aluminium foil supplied in a roll form. It is wrapped around the exterior of the cable tray and held in place with steel banding straps. Additional weather protection can be installed if required using corrugated aluminium sheeting.
Benefits of FireMaster® Cable Tray Wrap system are:
Can be installed in one single layer which means installation time is quick and the wrap can be easily removed from the cable tray if retrofitting cables
Our FireMaster® Cable Tray Wrap system has been installed in many chemical plants worldwide and are fire tested to the stringent ASTM E-1725 method
Prevent corrosive/toxic gas emission when cable burns
Maintain cable function in a fire
Minimise long-term damage to cable facilities